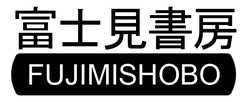 Fujimi Shobo (富士見書房, Fujimi Shobo?), formerly Fujimi Shobo Co., Ltd. (株式会社富士見書房, Kabushiki gaisha Fujimi Shobō?), is a Japanese publisher and brand company of Kadokawa Corporation that specializes in the publication of light novels, manga, role-playing games and collectible card games.
The company started in 1991 as a subsidiary of Kadokawa Shoten. Fujimi Shobo ceased being a Kabushiki gaisha on October 1, 2013 when it was merged with eight other companies to become a brand company of Kadokawa Corporation.[1]
External Links
References
Ad blocker interference detected!
Wikia is a free-to-use site that makes money from advertising. We have a modified experience for viewers using ad blockers

Wikia is not accessible if you've made further modifications. Remove the custom ad blocker rule(s) and the page will load as expected.